Coming up with children's bedroom ideas can be exciting but isn't always the easiest thing to do. The goal is to choose decor that matches your kid's personality and helps them to enjoy their new room, but equally works for them on a practical level.
Here, we've shared our 10 top tips on how to decorate a kid's room. At the end, you'll find toddler's room ideas plus our advice on decorating bedrooms for older kids.
Use the links below to get to the section you're most interested in: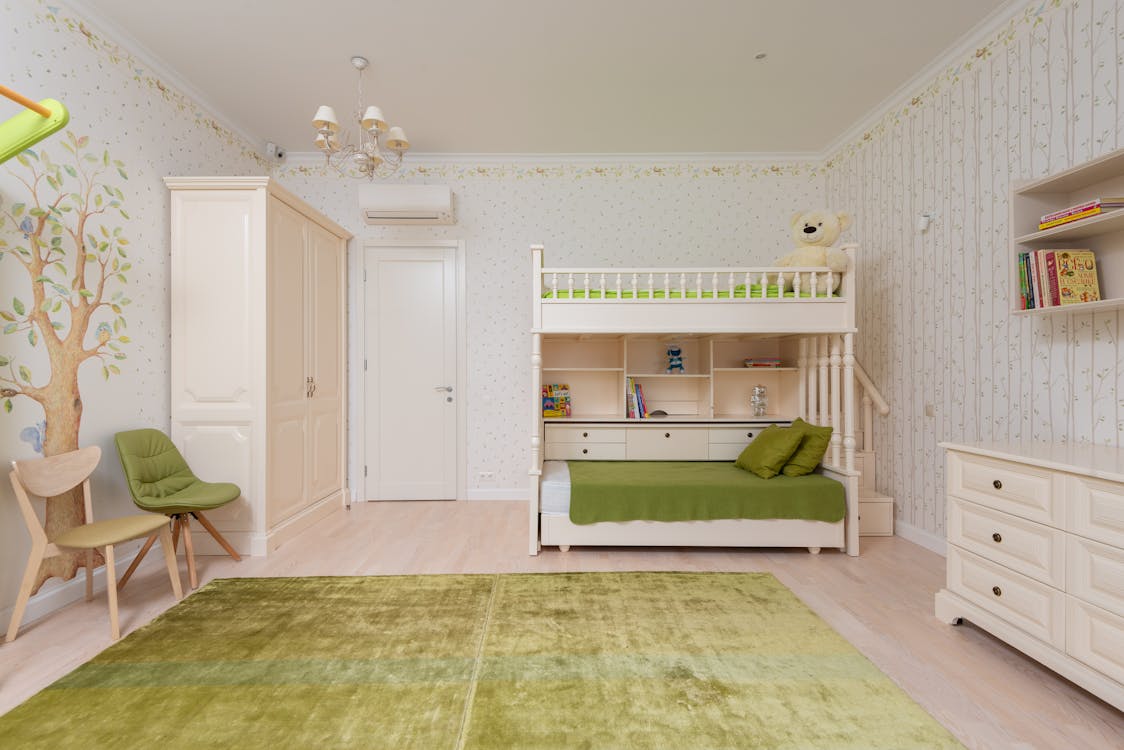 How to decorate a kid's room
Your young one's bedroom isn't just a place to sleep – this space should be versatile and multi-functional, giving them room to play, learn, relax and grow.
Thinking of children's bedroom ideas that tick all the right boxes can be tricky, so we've put together this guide on how to decorate a kid's room to give you a helping hand. Following the steps below will get you off to a good start.
1. Ask them what they'd like
The first step towards any successful kid's room refresh should always be to get their input. Involving your child in the decision-making process is a sure-fire way to ensure that they're happy with your choices and ultimately get the most out of their new room.
2. Craft DIY decor with your kids
Beyond getting your child's thoughts on the decor, you could also ask if they'd like to be involved in the decoration process itself.
Patrick Tonks, our creative director, offers the following advice:
'A hand-painted mural, some of their own artwork, or a few well-placed stickers can help your kid to feel that they've put their own stamp on the room and really bring the space to life. Redecorating your kid's room is a great opportunity to encourage them to get creative.'
3. Pick a theme and colour scheme
Get your heads together to come up with a theme that reflects their personality. This will make it much easier to plan the other main decor elements with your kid, from colours and patterns to fabrics and furniture. Once you've got an idea of the theme they'd like, try showing them different options for colour schemes and furnishings so they can pick out the ones they like best.
If you and your child aren't sure what to go for, there are tons of cool kid's room theme ideas you could consider:
It can be tempting just to choose your kid's favourite TV or film characters as a theme – and this is something that a lot of families go for. Just remember that they might grow out of the TV show (and the room) faster than they would if you picked something more generic.
Our animal bean bags are perfect for themed kids' rooms
4. Light up the room
The right choice of lighting will brighten up your kid's room and make it into a much more versatile space. Table and floor lamps are ideal for creating a reading nook that encourages your child to get lost in literary adventures (more on this below). You can also find quirky lampshades and light fittings to take the theme to the next level.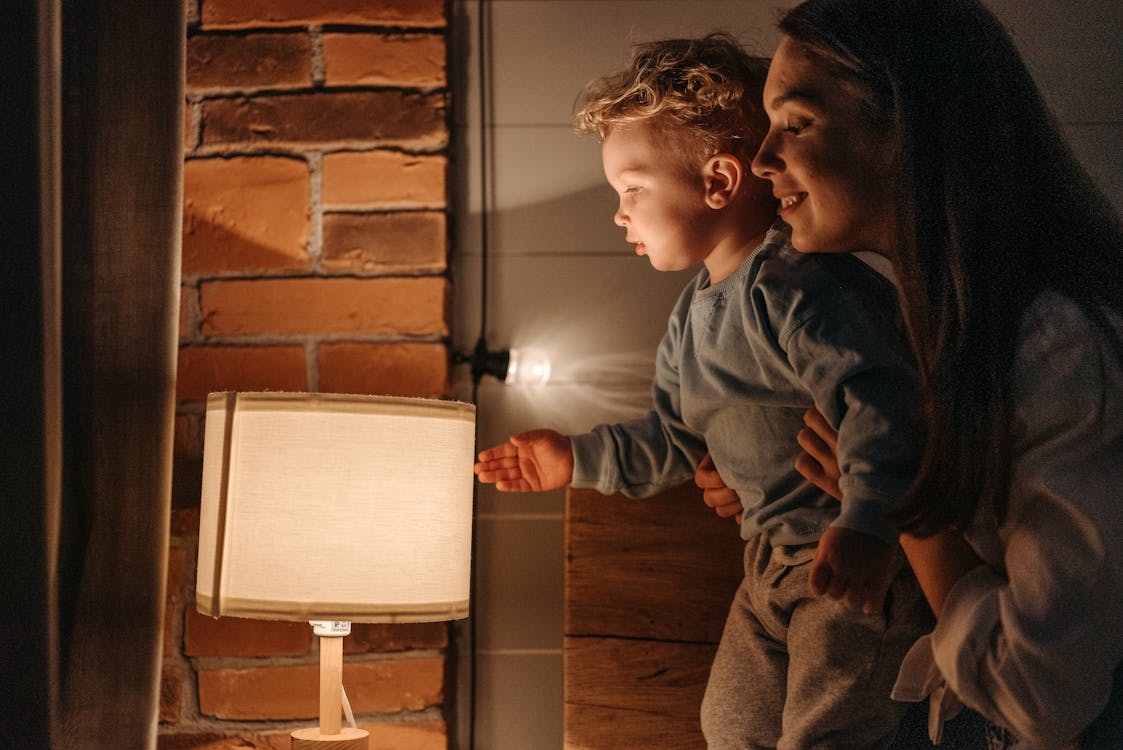 5. Create a reading nook
Your kid's bedroom is the ideal place to create a reading nook. This'll provide a cosy, inviting space for your child to snuggle up and get into a good book, whilst also acting as a focal point of the room. Learn more about how to decorate this part of your kid's bedroom in our guide on making the cosiest kids' reading corner.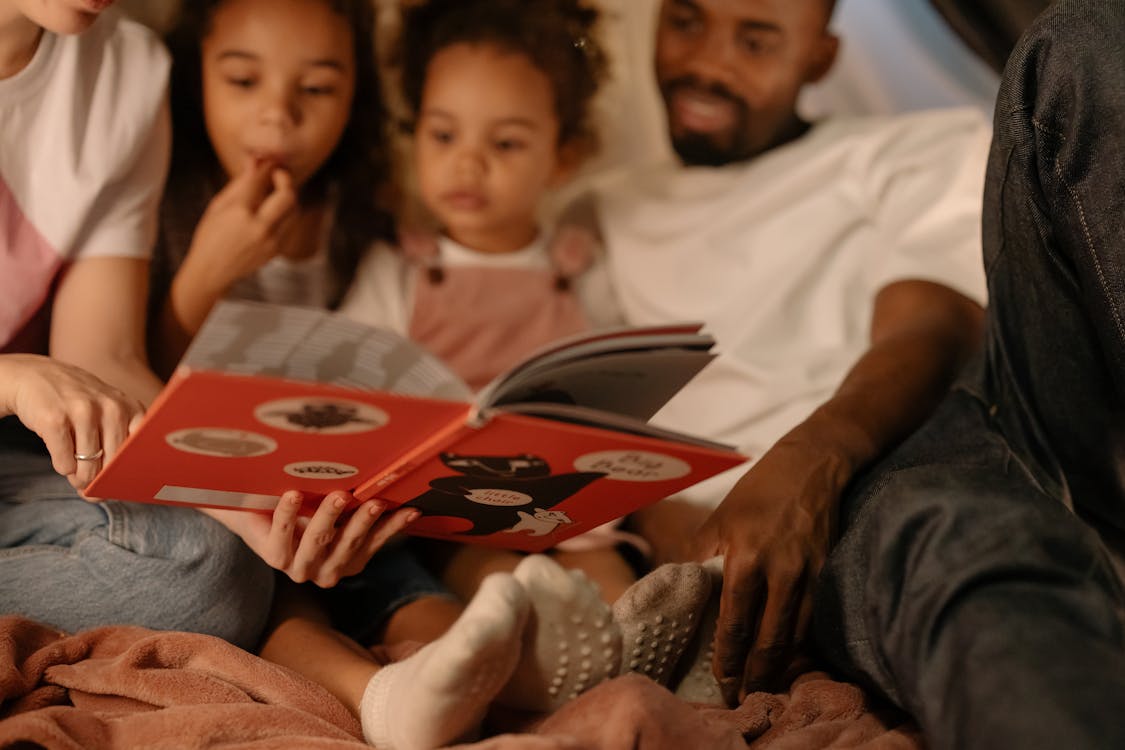 6. Leave room for toys and playing
Reading is fundamental to your child's development, but playing is too – make sure to save space for fun and games when planning out their room. As you may have already found, a kid's bedroom can quickly become overcrowded during a redecoration, so it's a good plan to earmark a toy zone in the middle of the room before it gets filled up. That way, your little one will always have space to play.
7. Introduce some unique bedroom storage
When thinking of children's bedroom ideas, storage is vital. A run-of-the-mill toy chest is a good place to start, but you could also think about bringing in some more innovative and unusual storage spaces.
Some clever storage ideas for kids' rooms include:
Door hangers

for storing toys and accessories

Multi-functional seating that doubles up as a storage box

Recessed bookshelves
8. Keep it cosy
Comfort is also important for any kid's room, and there are plenty of options you could explore to make your child's room that little bit more cosy. Soft furnishings like throws, blankets and cushions are a must. And although we may be biassed, there's nothing better than a kids' bean bag chair or lounger for providing the ultimate in comfort and tying the theme of a room together.
9. Design for their age
As you compare ideas for your kid's room, keep in mind their age as well as their preferences.
Safety and comfort should of course be the main priority for any toddler's room (more on this below). Bigger kids and teens will naturally want to feel that the room matches their personality, so keep them involved at every stage of the redecoration process – read on for more tips on decorating an older kid's bedroom.
10. But plan for the long term
Sticking with the theme of making the space age-appropriate, it's sensible to futureproof your child's bedrooms so that it can grow with them as their interests change. Of course, you can always refresh the room as they get older, but choosing some more neutral colours and furnishings can help you to avoid making major changes a year or two after you've redecorated.
Toddler's room ideas
When it comes to toddler's room ideas, the first thing is to make the space safe. You can childproof the room by:
Securing loose furniture with child-safety straps

Installing safety plates on sockets

Buying cordless blinds

Fitting a soft carpet with rugs for play

Keeping small items out of reach

Avoiding or covering any sharp edges
To ensure your toddler's bedroom is as accessible as possible, try adding some ground-level storage so they can grab their toys easily without having to reach up. A small bookshelf at floor height will also encourage your child to pick up books and get into reading from a young age.
If you've got the space, a low table and chair set can be a great idea for a toddler's room. Not only will this provide an area for them to draw, read and play, but they can also use it as a support to help them practise standing up as they start to totter about.
Patrick had this to say about the redecorating a toddler's room:
'Of course, your kid's room should be fun as well as stimulating. Creating a den is an awesome way to get your child on board with the redecoration, giving them the opportunity to have some input whilst also keeping them entertained. A play tent is the perfect place to start if you're planning a semi-permanent den. Some scatter cushions will also help to make it a comfy space.'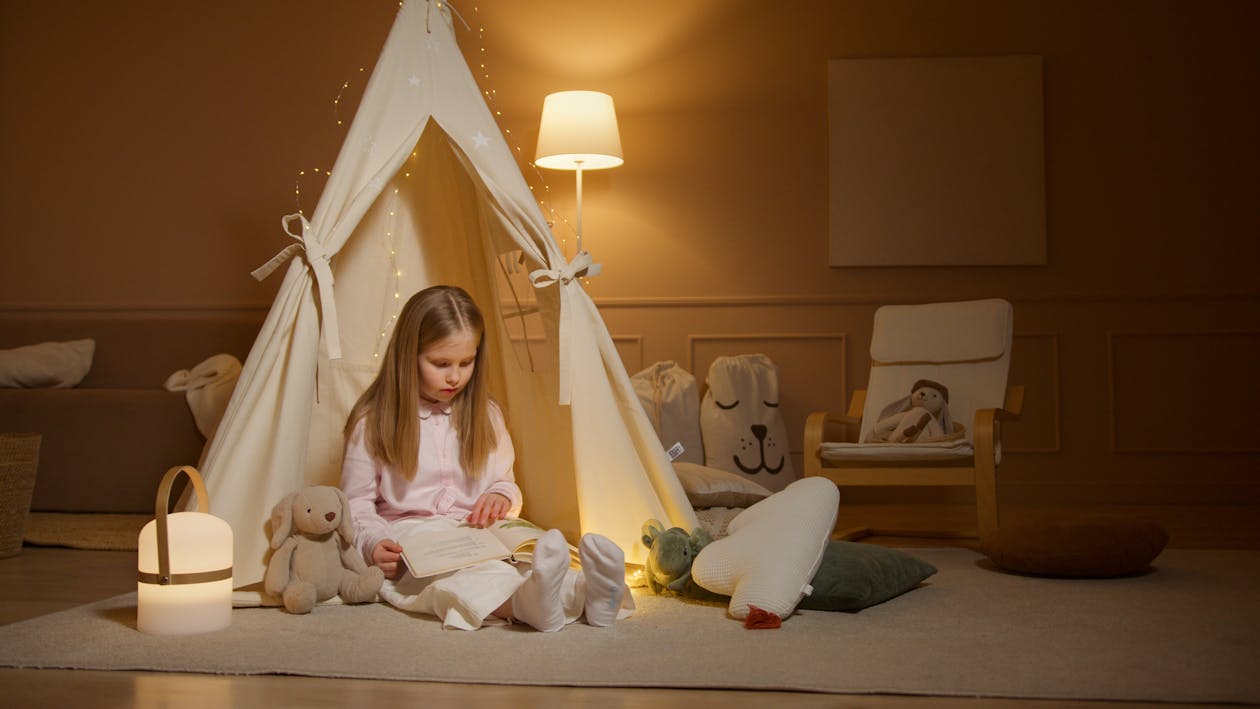 Older children's bedroom ideas
As your child grows up, their personality and interests will naturally develop, so the key to redecorating an older kid's room is to make sure that it reflects who they are.
With this in mind, the process of coming up with older children's bedroom ideas is likely to be much more collaborative. Kids tend to want to get more involved in redecorating their room as they reach school age (and even more so if they're in their early teens).
Speak to them in advance and pick out a theme. Whatever this might be, just make sure that it's something that they'll love for years to come so that the room is future-proofed. Your young one may even want to help with choosing the furnishings, particularly if they came up with the idea behind the bedroom themselves.
Giving your child room for new hobbies as they get older is also important. Timing the redecoration around their birthday or Christmas will mean that you can treat them to a present for their room, whether this a game you've heard them talk about or that new telescope they've been after.
What next?
This guide has offered some cool kid's bedroom ideas, plus some tips on how to decorate the ideal room for toddlers and older children. We make kids' bean bags that are suitable for all ages from toddlers to teens, providing a comfy and stylish finishing touch to your child's room.
Keen to keep reading? If you've enjoyed this post, you'll love our guides on: